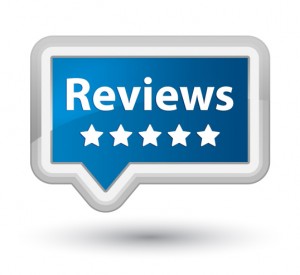 We love getting feedback and hope you really liked our products and service. We'd really like to share your views with other customers so please do leave us a review.
Why not let everyone know how you found us, what we supplied, where and when the party was and whether you liked what we did.
Or just a simple straight to the point review works just as well 🙂
Average rating: 114 reviews
Jul 18, 2019
ABSOLUTELY STUNNING PRODUCTS AND SERVICE
So pleased with the ballon arch. Very impressed with customer service in creating our 'vision'
Jul 9, 2019
Great service and delivery and lovely balloons for my daughter's first holy communion. Will definitely recommend to family and friends and will use again for next party 🙂
Jul 8, 2019
Excellent service- really knowledgable and helpful with ideas. Delivery service too. Would thoroughly recommend.
Jul 6, 2019
This is the 2nd time I've used this service and once again it was excellent. I will definitely recommend party Blowout. Thank you . You made my son's graduation dinner very special.
Jul 6, 2019
Blow my mind
I am in the Cumbernauld and Kilsyth rambler group and ordered a load of balloons table covers special table set balloons for a charity night boy did they deliver fantastic service from start to finish , yip we will certainly use Party blow out again thank you again
Jun 10, 2019
I ordered Hen Party balloons for a venue in Glasgow . They were amazing ! Everyone commented on them and got photos taken with them. Great quality, delivered to the venue and set up by the staff so it was a less stressful night. The staff couldn't have been anymore helpful. Would recommend this company.
Jun 10, 2019
Perfect! So impressed
Party blowout decorated my hen night venue, the baloons were amazing!!! They were so unusual, i have not seen nicer baloons. 2 weeks later and they are still up in my living room and look as perfect as they did on the night. Their service is brillisnt also, all staff could mot be anymore helpful or nice! Thanks again x
Thank you - glad you had a good night and still have the balloons to remember it
Jun 10, 2019
Amazing prom balloons
First time ordering from the company, but would definetly order again. The balloons were great quality and exactly what was asked for, they looked great in pictures and in person. It was really easy to order and staff were really helpful. Honestly couldn't fault the balloons or the company at all.
Thank you 🙂
May 21, 2019
First communion balloons
This is the 2nd time I have used party blowout for balloons, both times being for a First communion. The balloons have always been beautifully done and everyone comments on how fabulous they are. Fantastic additional service of the balloons being delivered to our chosen venue. My daughter's balloons are still going strong 4 days later, they were absolutely delighted with them. Thanks again for your great service. I would highly recommend party blowout.
May 21, 2019
Excellent!!
Balloons were out of this world! They are all still in tact 2 days after the party. They complimented the room beautifully and the personalised star one for the cake table was just stunning! Would highly recommend and will definitely be using Party Blowout again 🙂
May 13, 2019
First Communion Balloons
Thank you for the beautiful first Communion balloons! Everyone commented on how nice they were. Will definitely be a return customer if I need balloons again and will definitely recommend to others! Thanks again 😁
May 8, 2019
Happy customer
Great quality balloons, good price and great service.I've never ordered balloons before and I definitely will do again.I'd recommend the columns!
May 3, 2019
Return customer
This is the second time I have ordered from you and again I can't thank you enough. Two completely different orders and styles both beautifully done with excellent and efficient customer service. Will soon be placing my third order! Thanks again.
Thank you!
Apr 30, 2019
We would like to say a huge thank you for supplying us with the balloons. It really made the theme and the archway and column pieces were fab!The service was outstanding from the morning until 9.30pm for you coming to dismantle them. It really is appreciated!
Apr 9, 2019
21st birthday
Ordered an arch of ballons with my daughters name under it and a large 21 with loads of clusters of ballons for the tables. They were so helpfull and the service was fantastic. The hall once they had done there bit looked fantastic and my daughter was over the moon. If your looking for ballons and decoration for functions i would highly recommend......
Thank you Craig - hope you all had a great night
Apr 7, 2019
Balloons
Great service, really happy with my balloons, Chase balloon was some size bigger than my wee boy, loved them. Delivered on time as arranged. Would Defo recommend. Thanks again
Apr 6, 2019
Amazing service, ordered Easter balloons for two children one of the children has autism,, spoke to Nick about colour and lights. The balloons went down a treat, the children sent me photos and they are fantasticRachelle
Mar 27, 2019
Balloons
Really pleased with balloons & great service we received. Would definately recommend
Mar 19, 2019
Excellent and efficient service
Hi we have used this company twice now over the last 2 months . Both times we have received excellent service. Both times the ballons were delivered and set up on tine with no issues at all. Very friendly and accommodating, would not hesitate to use party blowout in the future and recommend to friends. Thank you party blowout .
Mar 18, 2019
Amazing service & product's
Got my sister a balloon after she gave birth to her baby on the 24th of February. It was very last minute and when i went into the shop the service i received was amazing. They were happy enought to blow up the ballon for me there and then and what i received was amazing more than i expected and the price was very reasonable as well. Its now the middle of march and my sister still has the ballon amd it looks like she just bought it. Amazing service and great products would definitely use this company again.
Mar 8, 2019
Brilliant service
Lovely balloons just what i was looking for
Mar 7, 2019
Brilliant service
I phoned this company after being let down quite last minute I was panicking as it was for my mums surprise 60th and the guy on the phone was brilliant, took a weight off my mind and boy did they deliver! Balloons were gorgeous everyone loved them and at a great price too! Will definitely be back for the next party, totally took the stress away as I did not need to worry and they came and set up making the place look amazing! Thanks again for being a big part of making my mums party perfect!!
Mar 4, 2019
Excellent service
I emailed Party Blowout asking for a price for a table cluster of 5 balloons for my daughters Baby Shower. Karen got back to me really quickly. Decided to phone Karen for some advice and she was very helpful. Hadn't seen the balloons in person but when we arrived at the venue we were all absolutely delighted with them. They were delivered to the venue in plenty of time for our event. Would not hesitate to use Party Blowout again and would certainly recommend them to family and friends.
Feb 28, 2019
Excellent Service
We ordered the balloons just a few days in advance. Everything was very efficient and prompt. The arch and balloons were all delivered and set up well on time, and Karen and Nick were a pleasure to deal with. Just about to make another order for our next party. Thanks again.
Feb 12, 2019
Just what I wanted
Found Party Blowout after a Google search and sent an enquiry form. Dealt with extremely promptly by Karen. I ordered 2 personalised 3 ballon clusters and a '21'. They were delivered to our venue and looked stunning when we arrived. I was delighted as was the birthday boy. Thankyou for great service.
Feb 12, 2019
Birthday Party
Credit where credit is due. Karen and Nick were fantastic to deal with from the off. The service was top notch and, if anything, they had to reign me in. The advise they gave me was spot on and the end product was a talking point with all our guests as well as the guys at the venue. Could not recommend these guys highly enough. Go nowhere else, these guys are the best!
We really appreciate your review, It sounds like you had a good night
Feb 12, 2019
Excellent Service as always !!
Excellent service from Nick and the team as usual! Friendly, accommodating and happy to help .. even if it is a little short notice! Such a wide variety of balloons and decorations.. there's literally something for everyone! Thanks guys ❤️ Xxx
Feb 4, 2019
21st birthday balloons
Thank you so much for the fabulous balloons for my granddaughter's 21st birthday party. They were amazing and exceeded our expectations. First class service and so helpful especially matching all the pinks for her. One happy girl 😊
Thank you, it was a pleasure supplying them
Jan 28, 2019
21st Party Castlecary Hotel
Thank you so much for the balloons for my daughters's 21st Party. They were amazing and even better than we anticipated especially the arch and 21 column. Great company to deal with. Very helpful and friendly.
Nov 19, 2018
Fab service
Ordered a dinosaur and foil number balloon on saturday morning over the phone - delivered to our house on sunday morning! We had a very happy little birthday boy! Balloons were better than we could expect with personalised detail - we previously used party blowout for sons christening balloons which were also delivered on a sunday. Would highly recommend - fantastic, professional service! Thank you!