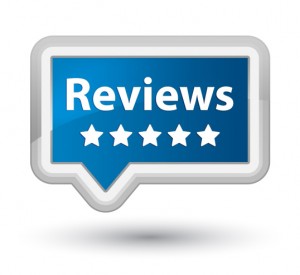 We love getting feedback and hope you really liked our products and service. We'd really like to share your views with other customers so please do leave us a review.
Why not let everyone know how you found us, what we supplied, where and when the party was and whether you liked what we did.
Or just a simple straight to the point review works just as well 🙂
Party Blowout
Average rating: 197 reviews
Apr 10, 2021
Great service at party blow out!! Ordered online,received a text when they were ready to collect.Balloons are lovely.Hghly recommended.
Feb 22, 2021
21st Balloons
Thank you very much. Ordered balloons for my sons 21st, they were amazing!
Feb 20, 2021
Fab balloons
I've been using Party Blowout for a few years now and wouldn't go anywhere else. I have also recommended to friends and work colleagues. Staff are very friendly and very accommodating, balloons are cracking, definitely get what you pay for!! My latest was a new baby balloon, baby's bottle personalized, my friends daughter loved it, thank you so much 😊
Feb 20, 2021
I've used party Blowout a few times now . Great service, beautiful balloons 😊
Feb 20, 2021
Fantastic balloon delivered and looked amazing! My niece loved it as a surprise for her birthday. However balloon burst within hours of being delivered despite following the care guidance. It was an expensive gift for it to only last a few hours, very disappointing! A replacement balloon 'part' was offered but with current restrictions and key working responsibilities this wasn't helpful. Would not recommend and won't be using company again.
We are sorry to hear this and are sad that our offer to rectify as a goodwill gesture was not acceptable, we do take great care to ensure all products are delivered without defects. We do make every order personal and are sorry to have received this feedback.
Feb 9, 2021
21st Birthday Balloons
Can not thank you enough for delivering my daughters 21st balloons especially on a day like this - snowed in. The 21st Rose Gold balloons are beautiful and were very much appreciated. Excellent service and product. Would highly recommend this company and thank you so much.
Thank you - birthdays still continue even if snowed in!
Jan 25, 2021
Birthday Balloons
Could not be more happier with my daughters ballons, great service will definitely be using you again. Thanks you again .
Jan 23, 2021
Birthday balloons
Great service, easy to use website, delivered on time, lovely balloons, great surprise for my daughter in the current circumstances, will use this company again
Jan 16, 2021
I ordered new baby balloons and they were absolutely stunning. I am so pleased I used party blowout. I will be placing a lot more orders in the future. Delivery was fab also.
Jan 12, 2021
12 number balloons
Absolutely delighted with my balloons for my daughters 12th birthday. I heard about this company via the Neighbourhood app, ordered online on Sunday (which was very easy to do) and they were ready for pick up on Tues morning. Will definitely use Party Blowout again. Thank you very much.
Dec 21, 2020
1st Birthday Balloons!
Could not be happier with balloon arrangement for my baby girl's first birthday - will be rebooking next year for her 2nd birthday! Excellent service from Karen. Many thanks!
Dec 8, 2020
Birthday balloon
As always beautiful balloons. So classy & pretty. My daughter loved it. Really liked the feathers. Wouldn't go anywhere else you can buy with confidence.
Thanks again
Dec 8, 2020
Ceiling balloons
Ordered 20 green and white ceiling balloons and was thrilled with them. They were ready for me to collect and the man helped me out to the car with them. Balloons are still going strong after a few days and that's with children touching them. Would recommend and will return in future.
Dec 8, 2020
Ordered balloon for my mum she was delighted looks stunning thanks so much
Dec 8, 2020
I ordered balloons and banners for my daughter's 18th. We we were delighted with the service and delivery. The balloons were lovely. Looking forward to ordering again in the future. Thanks for a great service
Nov 7, 2020
Communion balloons
Ordered balloons for my son's communion last minute. Was no trouble and had my order ready when they said. I ordered ceiling balloons and banners which were great quality and looked really good. Would recommend 👌
Nov 6, 2020
Halloween balloons
Ordered Halloween balloons at the last minute. Excellent service and delivered right on time. Would use this company again without hesitation. Just placed another order for my grandsons birthday balloons.
Nov 6, 2020
18th birthday balloons
We were absolutely thrilled with the balloons we ordered,great help from staff, over a week on from our delivery and all the balloons are still fully inflated, i think for the price we paid we got a really good deal, definitely be a return customer
Nov 6, 2020
Balloons
I would recommend this company for balloons as I have used it a few times now and balloons are brilliant and good prices aswell
Nov 6, 2020
Fantastic service, ordered balloons for our 25th wedding anniversary which were lovely and delivered the very next day within the time slot.
Would highly recommend this company.
Oct 29, 2020
Happy 4 year olds
Wasn't sure whether we'd be in another lockdown for my soon-to-be 4 year old triplets birthday at start of October.... so I left it to last minute to organise balloons, cake etc. But I called up, got what I needed and even managed to have them delivered!

My trio of beauts loved their balloons and they're actually sticking licking about the house. Will continue to use these guys, couldn't ask for anymore. Thanks again!
Oct 16, 2020
Party blowouts review
Fantastic service and value for money, ordered balloons for my sons 21st birthday and they are still going strong almost 2 weeks later.
Oct 16, 2020
Birthday balloons
Ordered birthday balloons for my mums 60th ordered via the website, very easy to navigate over the moon with the balloons we went for the rose gold theme
Would definitely recommend partyblow out and will be using again for future celebrations thank you
Oct 16, 2020
Excellent Service!
We ordered wedding balloons for my daughters 'garden' wedding-they were absolutely stunning! The customer service is excellent from ordering to delivery!
Oct 16, 2020
Grandsons birthday
Great service even down to calling me because there was no reply, because they don't have a bell and their letterbox is so poor. Have used before and will again.
Oct 16, 2020
birthday balloons
I had bought balloons for my daughters 2nd birthday. They are lovely and my daughter loloves them
many thanks
Oct 4, 2020
Excellent as always
Ordered balloons for my husbands 60th birthday. Perfection. Exactly as orders and they were also delivered very early so they could be in place before my husband. He had a fabulous surprise.

Thank you so very much. Not only for the balloons but for such Amazing Customer service.
Sep 11, 2020
Excellent
5 star rating again. Great, professional service, and fantastic balloons as always!!!! Would definitely recommend!!
Sep 11, 2020
Avoid at all costs
After collecting the balloon at 4pm 10/09/20 it was handed to me In a bag Once home I followed the instructions I was giving by leaving it in a clear area away from any objectives on the 11/09/20 at 12am the balloon was no longer standing and had fallen to the ground with loss of pressure.
I returned to the shop and the owner was not helpful at all and wanted an additional charge!
Please check your order before leaving this shop or avoid like the plague. Zero out of 10 for customer service.
Will not return after being a loyal customer over the years discussed to have been treated this way
Hi Neil, sorry you feel this way. We ensure thorough quality checks are carried out prior to customers receiving their order. We are more than happy to rectify any issues but cannot accept responsibility for what happens to the balloons once they have left us. As you have been happy with previous orders you will be aware of our high standards. Sorry we have left you disappointed this time.
Jul 28, 2020
Birthday Orbz Balloons
Party blow out provided my daughters personalised rose gold orbz birthday balloons. The service was excellent & my daughter loved her balloons. Easy ordering online and delivery or collection service available. Highly recommended 🌟🌟🌟🌟🌟