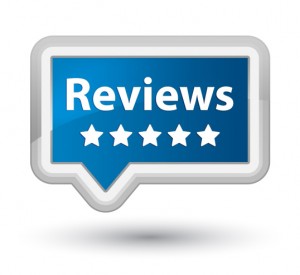 We love getting feedback and hope you really liked our products and service. We'd really like to share your views with other customers so please do leave us a review.
Why not let everyone know how you found us, what we supplied, where and when the party was and whether you liked what we did.
Or just a simple straight to the point review works just as well 🙂
Party Blowout
Average rating: 170 reviews
Sep 11, 2020
Excellent
5 star rating again. Great, professional service, and fantastic balloons as always!!!! Would definitely recommend!!
Sep 11, 2020
Avoid at all costs
After collecting the balloon at 4pm 10/09/20 it was handed to me In a bag Once home I followed the instructions I was giving by leaving it in a clear area away from any objectives on the 11/09/20 at 12am the balloon was no longer standing and had fallen to the ground with loss of pressure.
I returned to the shop and the owner was not helpful at all and wanted an additional charge!
Please check your order before leaving this shop or avoid like the plague. Zero out of 10 for customer service.
Will not return after being a loyal customer over the years discussed to have been treated this way
Hi Neil, sorry you feel this way. We ensure thorough quality checks are carried out prior to customers receiving their order. We are more than happy to rectify any issues but cannot accept responsibility for what happens to the balloons once they have left us. As you have been happy with previous orders you will be aware of our high standards. Sorry we have left you disappointed this time.
Jul 28, 2020
Birthday Orbz Balloons
Party blow out provided my daughters personalised rose gold orbz birthday balloons. The service was excellent & my daughter loved her balloons. Easy ordering online and delivery or collection service available. Highly recommended 🌟🌟🌟🌟🌟
Jul 26, 2020
Amazing designs
I have ordered many times from Party Blowout and have been delighted with the service and quality with every single one. Unique designs that create a wow factor and last way beyond expecatations. Thank you Party Blowout.
Jul 11, 2020
Same day delivery. Impressive
After being away for a week, i wasn't here to take deliveries in, and i actually forgot our
7 year anniversary was today! Frantically looking online for same day delivery i came across this wesbite. The selection of balloons were great, and very well layed out website. I was able to insert the date i wanted and the time required.
The communication throughout my order was excellent and I'll be using again the the future. Happily recommend to family and friends. Thank you.
Jul 7, 2020
Retirement Balloons
Ordered balloons for a colleagues Retirement at very short notice and they did not disappoint.
She was delighted with them. Thanks for a great service.
Jul 5, 2020
Lovely 70th balloons for ma mums birthday
Jun 28, 2020
Had some balloons made for the birth of my Grandson a few weeks
ago. Absolutely delighted with the quality, service and price.
Will definitely use Party Blowout again 😁😁
Jun 22, 2020
Graduation
Needed last min graduation balloons for my class and the service was excellent. Thanks guys really appreciate it. Xx
Jun 19, 2020
Very pleased with the Golden Wedding Anniversary Balloons.
They are lovely just what I wanted.
Thanks you very much.
Sandra
Jun 16, 2020
My 2nd birthday!
Party blow out provided my daughters second birthday balloons and delivered them to the front door! The service was excellent & my daughter loved her balloons so much she took her massive number 2 to loch lomand with us on a day out.
Jun 14, 2020
Excellent service
Thanks very much for delivering my husbands 40th birthday balloons. They were fab. Very reasonanly priced and great service receied. Would highly recommend.!
May 31, 2020
Anniversary balloon
Delighted with the 40th wedding anniversary balloon Party Blowout made for my parents! They weren't able to celebrate the occasion like they wanted to but the balloon definitely put a huge smile on their faces! Thanks again guys. I will definitely be ordering from you again!!
May 26, 2020
Thank you!
Thank you so much Party Blowout! With the lockdown we were unable to celebrate my daughters 21st the way we would have liked so we were looking for something to brighten her day. The balloons were fab and so was the delivery and service. I've already recommended Party Blowout to others and will definitely be using them again in the future.
May 23, 2020
THANK YOU!!
Thank You soo much Party Blowout - having been let down by another supplier you came to our rescue! We now have a very happy 12 year old and some fantastic balloons. You saved the day! Please anyone reading this dont go anywhere else these guys are the best! xxx
May 18, 2020
60th Surprise
Due to the lockdown, my sister and I were desperate to send a birthday surprise to our mum because we could not be there with her to celebrate her 60th. We reached out and with in minutes we were called to go through what we would like to send. Karen was so accommodating, discussing the different options we could have. Once all was selected a very easy payment process and selected our date. Balloons have arrived today and they are absolutely fabulous! Mum was very happy and blown away. Very safe delivery process as well, keeping with in the social distancing rules. Mum is very happy and we are very happy to! Highly recommend and will be using again!
May 4, 2020
Amazing 18th Balloon
I ordered an 18th balloon for my daughter and was delighted with the quality price and service from Party blowout. Balloon was fab and delivered quickly. No contact at door so safe. Great value for money too.
I will use again. Thanks for such a professional service and beautiful balloon Party Blowout!!
May 3, 2020
Amazing Service
Really amazing service I was able to place the order on the day I needed and it was delivered that afternoon, especially with the current circumstances! The ballon was amazing! Was able to order easily online! Would definitely recommend!
May 2, 2020
Ilovepartyblowout.com
First time using this company and i cannot thank them enough for their friendly advice and service over the phone !! I purchased baby shower balloons three different ones for my daughter-in-law and she absolutely loved them thanks again for a great service and to lovely lady karen who took my order.
May 2, 2020
15th Birthday
Would highly recommend this company! Fantastic personalised Pink confetti bubble balloon delivered on time ! Especially during these difficult times bringing a bit of joy to my daughter on her birthday Thank you 😊
Mar 15, 2020
Engagement party
Highly recommend this company for balloons. I was absolutely thrilled with how they turned out. I will definitely be ordering from you again! My party was on the 29th feb, and my balloons are still up!
Feb 14, 2020
Lovely personalised balloon display for Mum"s 80th Birthday. The lady who took the order over the phone was so helpful talking through the options, and Mum loved them. Thank you.
Feb 12, 2020
Ordered balloons for a joint birthday party for my daughter and me. The attention to detail was wonderful and the end result was just amazing. I will definitely use them again and recommend them to everyone. Thanks for all your help and wonderful service.
Feb 10, 2020
Party blowout
I had Ballons done for my grans 100th birthday party and they were amazing, the whole party commented on how good they were.. Fab job to Party blow out, totally recommend and will use thee company for future events... Worth every penny 😊😊😊
Thank you - and what a great thing to celebrate
Feb 7, 2020
Balloons
Hi thanks for the balloons u made me. I ordered memory balloons for my bro in law and they were excellent will definitely be back for more balloons soon thanks again
Feb 7, 2020
40th birthday balloons
I love using party blowout for special occasions I just held
A 40th birthday party. The balloons were perfect just want I order
They deliver too. Would highly recommend. Thank you so much. The staff were
Friendly and welcoming in the shop.
Jan 22, 2020
18th Birthday balloons
Thanks so much for the balloons that you made up fir my daughters 18th Birthday. The assistant was so helpful in coming up with fabulous ideas. The colours & styles were just stunning. My daughter loved them. Thanks again. Would definitely use again & have no hesitation in recommending x❤
Jan 7, 2020
Happy customer
Highly delighted as always with my balloons , picked up on 20/12 and balloons are still standing and looking as good as they did from the off . Each time I've had balloons I've been delighted , great friendly service would definitely recommend
Jan 7, 2020
Excellent service has been over a month since having them and still standing great quality and great delivery service
Jan 7, 2020
I have used Party Blowout for many different occasions and never been disappointed with any display I have bought. Have recommended your company several times and will continue to do so. First class .....,,