With well over 1000 different balloons in stock and lots of different combinations in making them into displays it can be difficult to have definitive pricing. Additionally we prefer to give you exactly what you want within your budget.
Our helium inflated latex are all made to the full 11 inches and are treated on the inside with hi-float to ensure they stay up throughout your event and long after.
The following is a guide to help you price your event: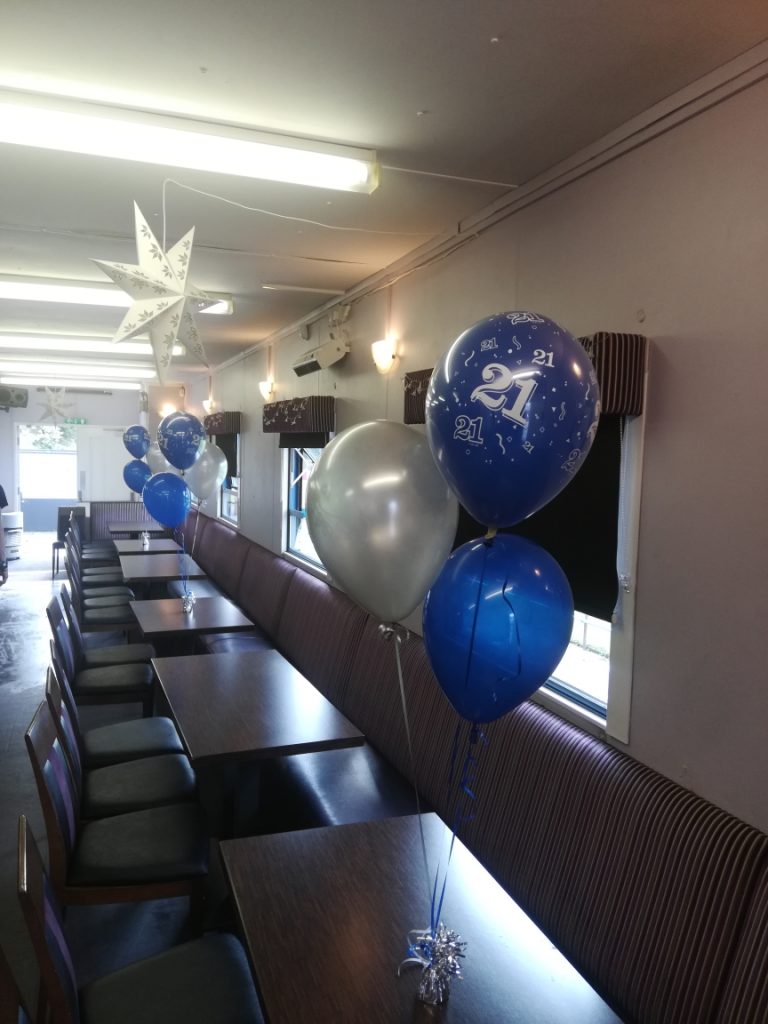 Clusters of 3
This is by far the most popular cluster we sell for most events. Prices start at £7.50 per cluster for plain latex, for high impact 2 printed and a foil is just £9.00 and personalised ones £12.00
---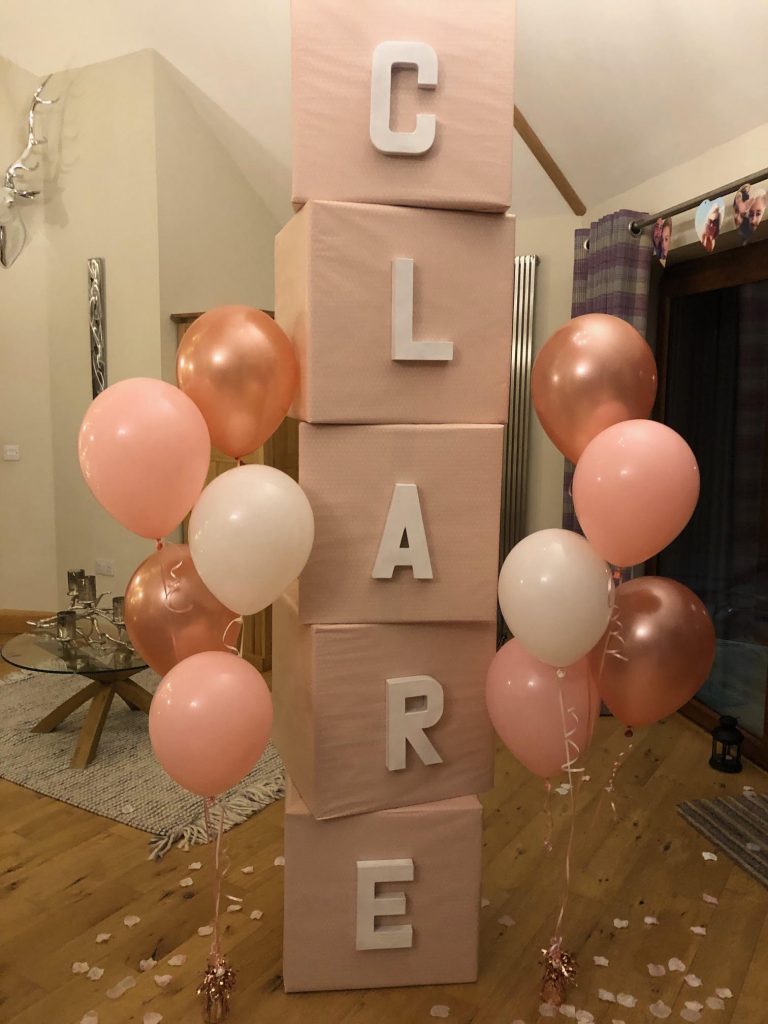 Clusters of 5
These are great for gifts and also for filling up a room, with lots of different choices available. The most popular are with 2 foils and 3 latex all printed and they are £20. Our ranges start from £14
---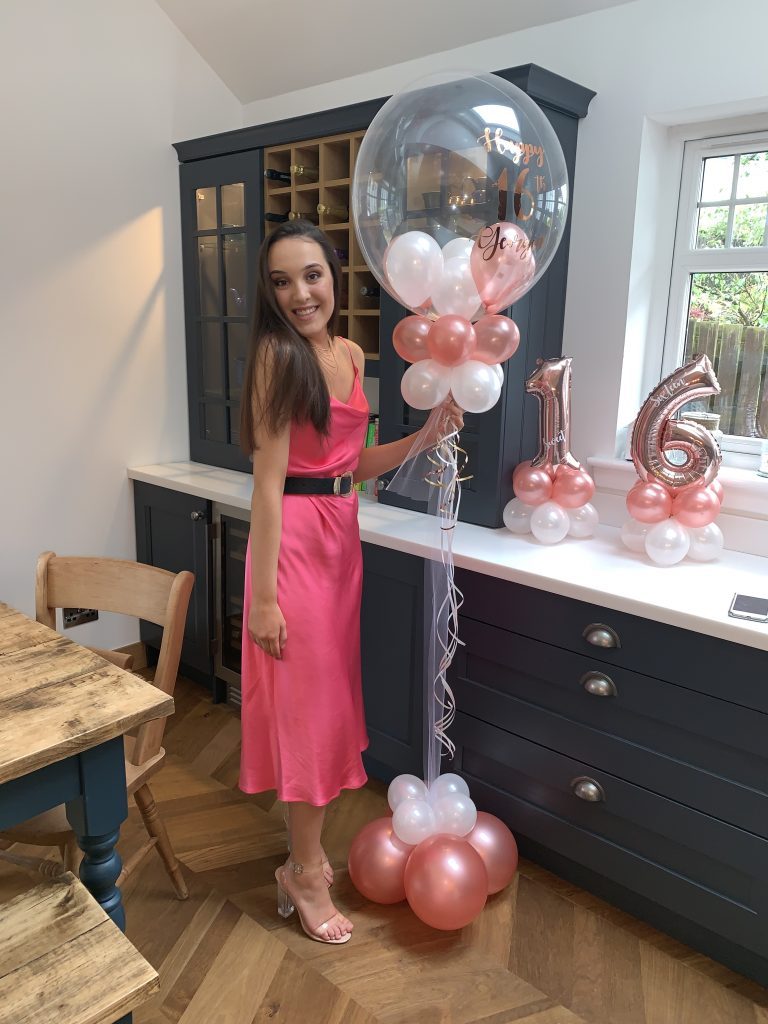 Bubbles
These are plastic, much like beach balls and have a real fun look and feel to them. Starting at £16 for a bubble with a collar of 4 small latex, you can personalise the bases for not much extra. Optional extras include having balloons or feathers inside the bubble, and having balloon bases. This one pictured is £35 including personalisation.
---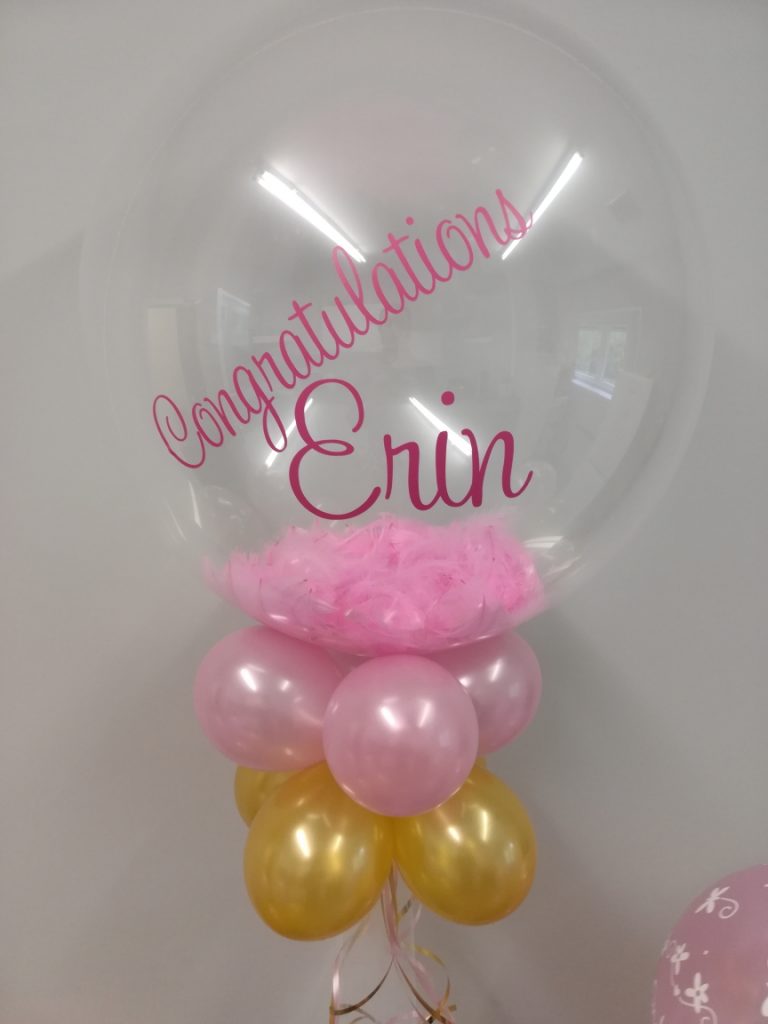 Personalised balloons
We can supply a single foil balloon with personalised writing on it from £8.00 as well as photo balloons from £10. We can also supply printed latex balloons in lots of different sizes. Larger displays can range from £18 up to £40
---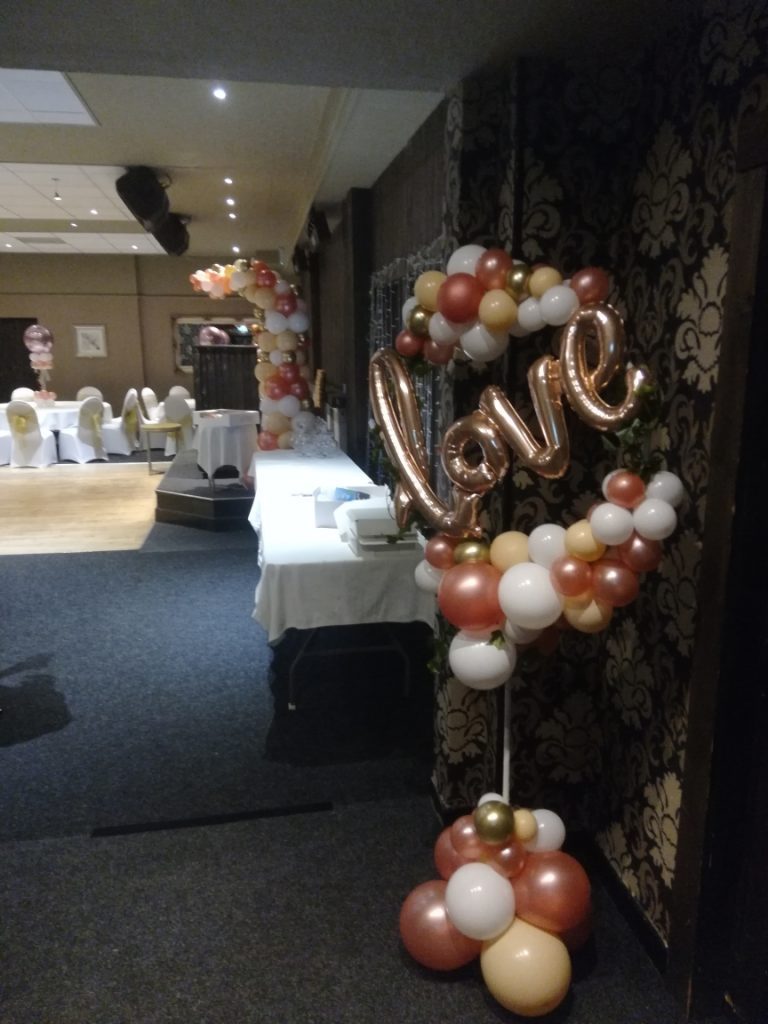 Organics
We have a wide range of organic style balloon displays, ranging from £30 to £300. Our organic arch/column for instance is £160, hoops from £80.
---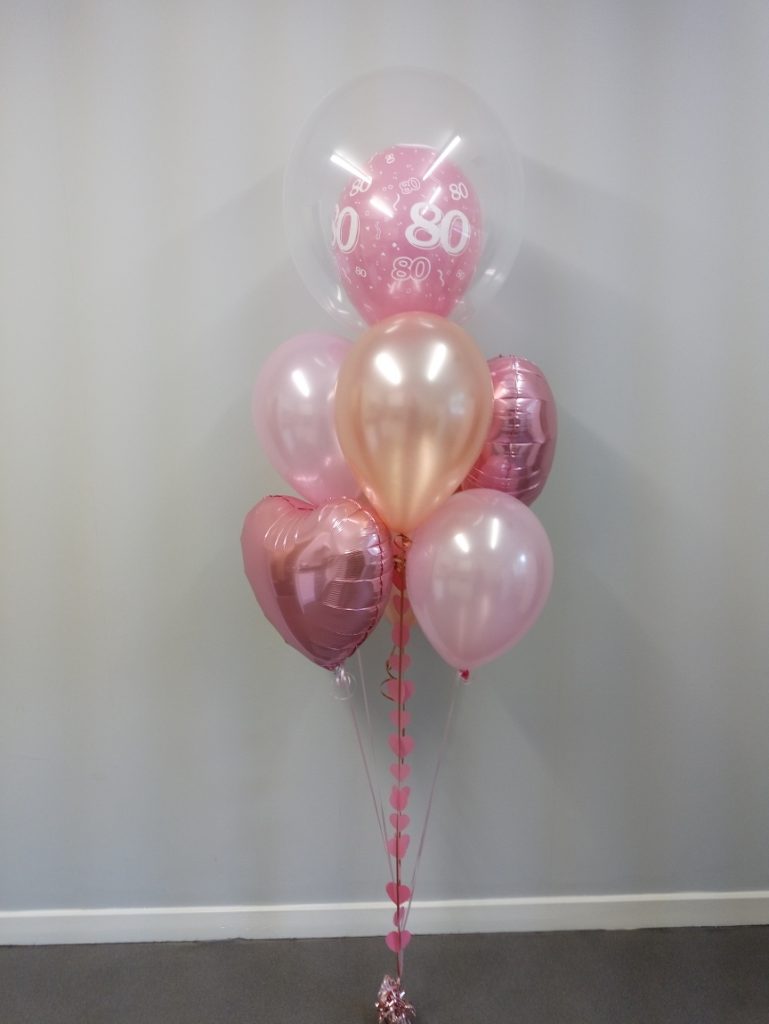 Bouquet 6+1
High impact especially if you are hiring a hall and want a few displays dotted about the floor, and range from £20 to £40
---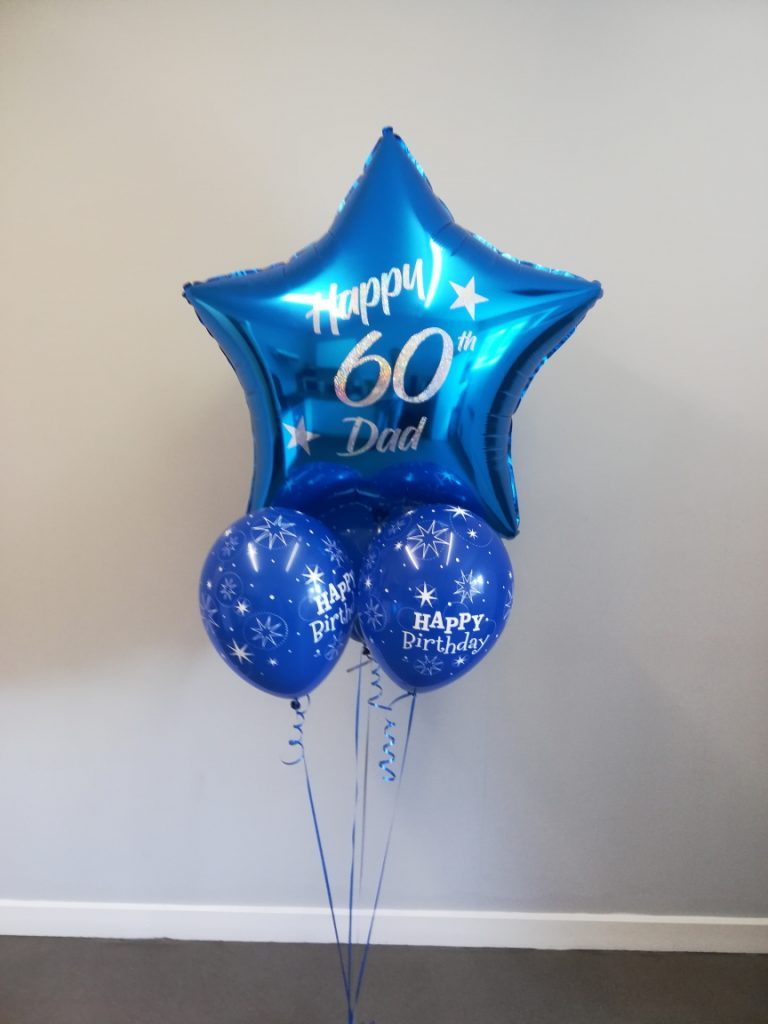 Bouquet 3+1
These are great to give the feel of having loads of balloons, without actually taking up too much floor space despite the featured foil being a large 36″. These start at £26
---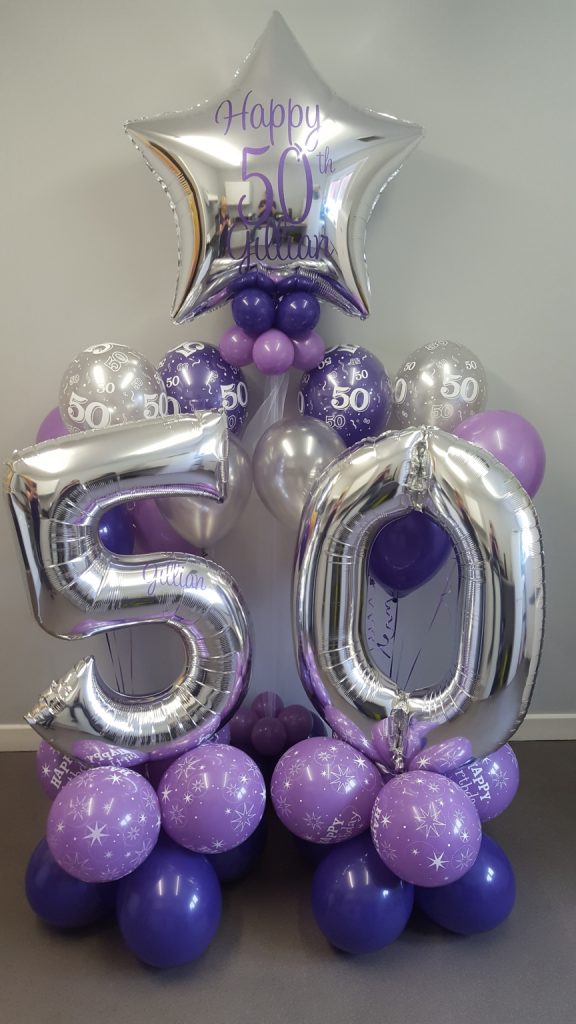 Large numbers
The large foil numbers are very popular, and in a large range of colours. Single numbers on a ribbon are from £9, however they do tend to like to spin around and can lose the effect. Therefore we recommend having them on a base of eight latex and standing them on the floor or a table and they won't move and look great. These displays start from £15, the numbers in this display are £30
---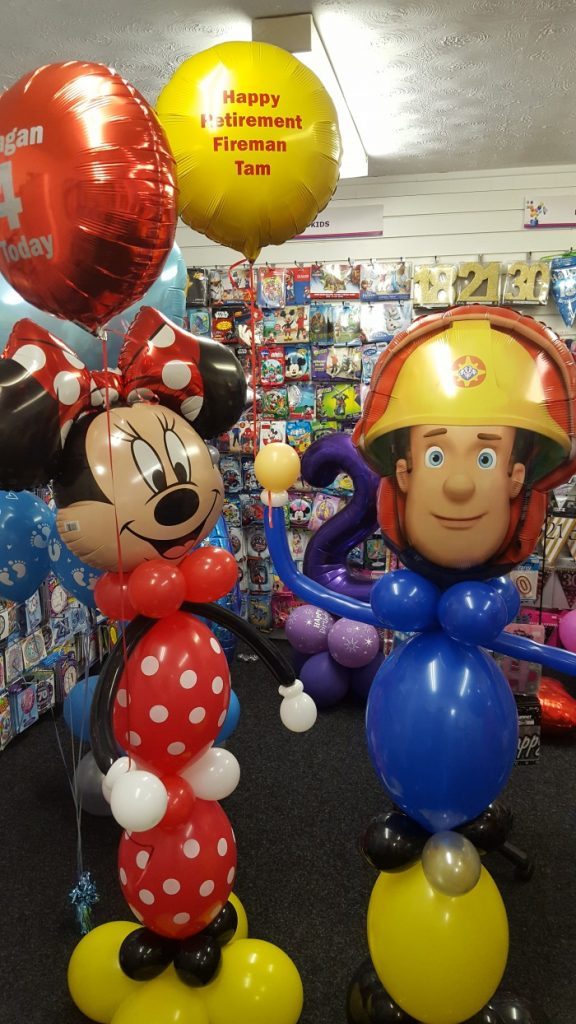 Animals & People
Whether it's a giraffe, monkey, witch or Father Christmas our friendly characters are a big hit and always make people laugh out loud. Smaller characters about 3′ high start at £15 and life size characters at £30
---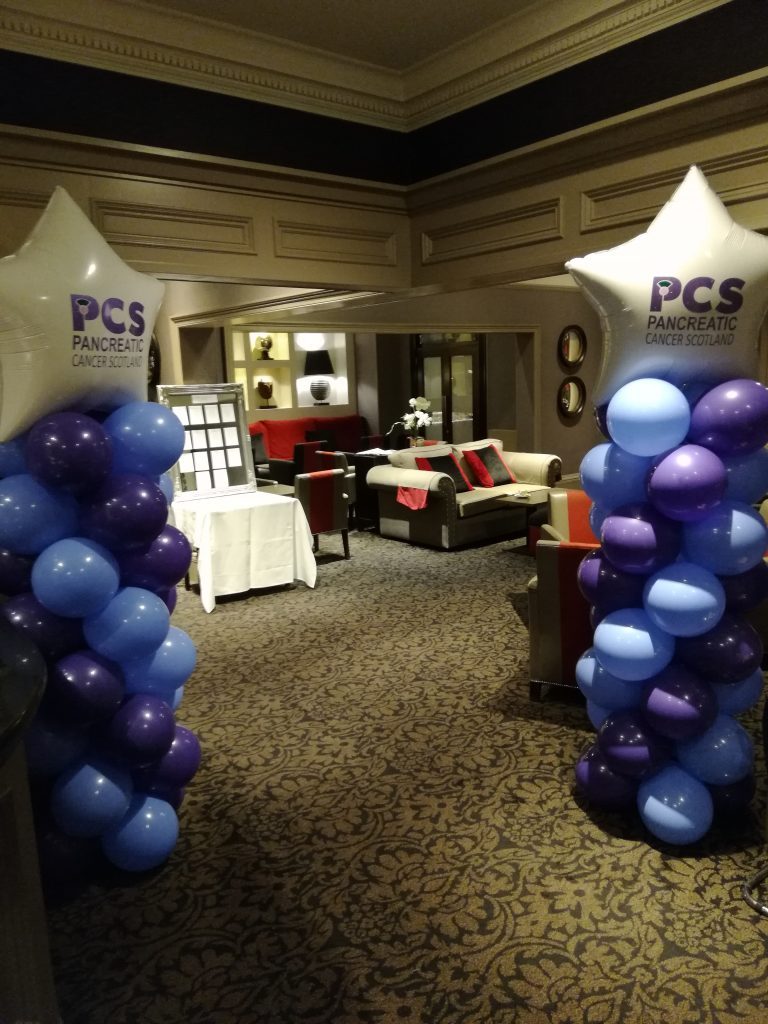 Columns
A great feature for an entrance or on a stage these columns give a great focus, from just £45 each
---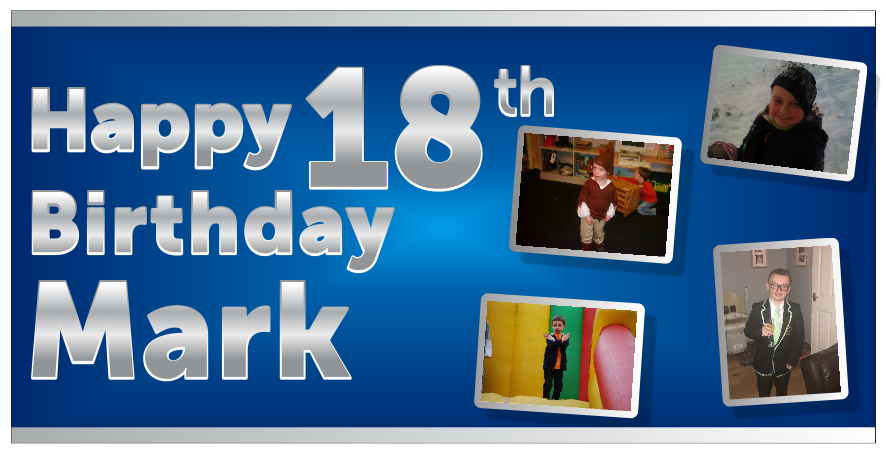 Banners and Party Goods
We supply banners from £1.50 up to large personalised banners, for example a 4ft x 2ft is £25. Additionally we supply table clothes, confetti, candles, sashes, inflateables, plates and much more – view here>>