It is important to choose the right balloon display for your event. A single foil balloon on a ribbon not only looks lonely, it also gives the impression of being an after thought. A beautiful display shows that a lot of love and thought has gone into it.
For years many consumers have been used to having balloons floating in the air and haven't ever considered anything different, however the impact and designs in floor based displays always get a bigger reaction.
A foil number for example is always popular. Most people have always just known them floating in the air, filled with helium. However for just a little extra an air filled floor standing display offers much more value for your money and creates bigger smiles.
Additionally whilst helium filled balloons last a few days, air filled can last for weeks if kept in the right environment.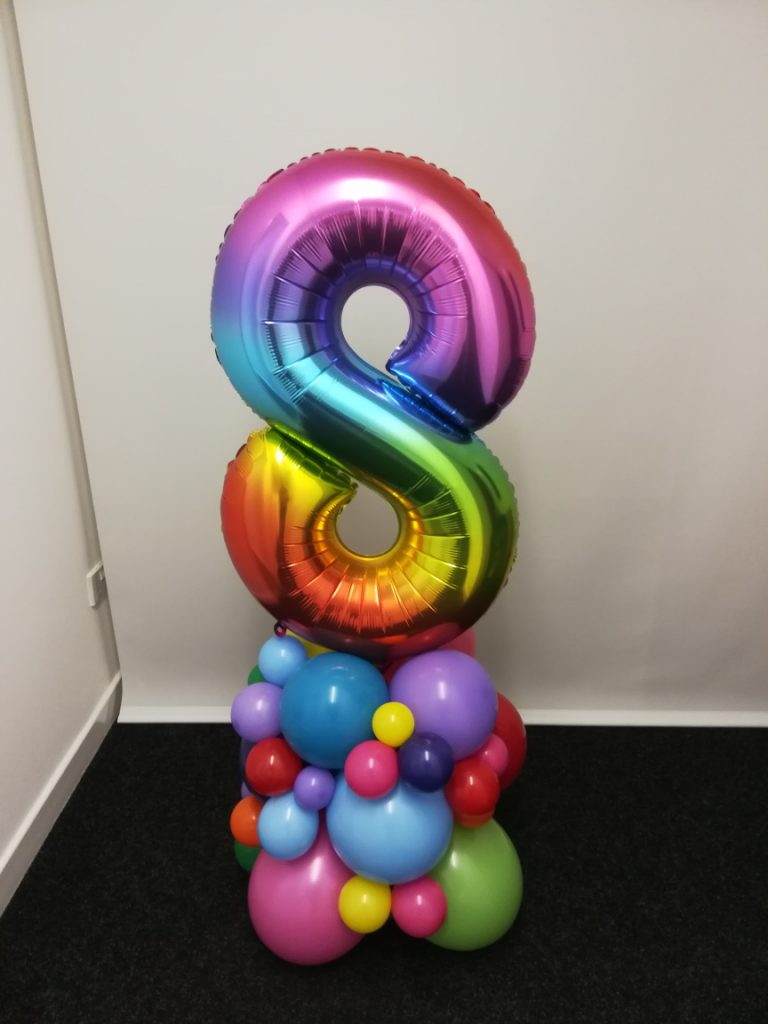 As helium is currently rising (excuse the pun) in price and becoming scarce it means that we are concentrating much more on air filled displays, and these allow us to be much more creative also.
We believe that the next chapter in balloon displays is here, the next time you are looking for balloons please look at our air filled options or pop into the showroom to see some for yourself.